Dec 6, 2015
Miami Rick's Appearance on Airplane Geeks Podcast
NEWS
FEEDBACK
Safe Taxi Speed? - Nicolas Jackson Andrew - Boeing Everett Factory and the Museum of Flight Heavy Maintenance Practices article - Ken Tyler Herrick - Seatbelts Albert - Qantas 737 jet in tailstrike at Sydney Airport after wrong data tapped into iPad Daniel Sinico - Roger! Anthony Tibbs - Unplugging / APG194 Mike - One Man Fire Station Luke From Australia! First Feedback Scott Shields - Pilots and Taxes Robert - Supersonic Private Jet David Verch - Frisbee Fairing Dispatch Gregg - New book…"Texting in the Cockpit" Danish - I met Astronaut Chris Hadfield!!!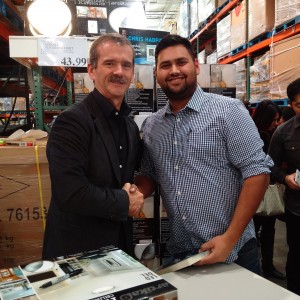 David Shore - Aircraft Lavs Tom Seagraves - Audio Omega Tau Podcast - 172 – Chasing Bears with the Phantom Airline Reporter: AN AVGEEK IN THE LEFT SEAT – FLYING THE BOEING 727 Course selector - Stuart Aslett, UK ATIS Bingo! - Capt. Al Barcelona ATIS Audio FB @ 36,000 Feet - Ed in Massachusetts
VIDEO

Audible.com Trial Membership Offer - Get your free audio book today!
Give me your review in iTunes!
I'm "airlinepilotguy" on Facebook, and "airlinepilotguy" on Twitter. feedback@airlinepilotguy.com (304) 99-PILOT (304) 997-4568 airlinepilotguy.com
ATC audio from http://LiveATC.net Intro/Outro music by Tim Brown, BrownHouseMedia, iStockphoto.com Copyright © AirlinePilotGuy 2015, All Rights Reserved