Nov 6, 2015
"Lleyn sheep" by User:Jackhynes - Own work. Cropped and tuned in Picasa. Licensed under Public Domain via Wikimedia Commons.
NEWS
FEEDBACK Lucas - Grooved Runway Braking Action
Lucas's Plane Spotting Website Pasadena Brian - New MH370 Info
Swedish Jim - Some minor questions
Micah - You Asked For It, You Got It
Capt. Nick - PA Games
Barton from Lexington - Fight Director
Frik, Nick - Disabled passenger forced to crawl off United flight
Zach Walker - Aviation Disasters - Solved!
Mike Dell - Navigator humor :)
Carl Houghton - Airports Going Green
Ben Mikka - Airbus Factory, Flight Rosters
Tadeo (Taj) - Engine Spool-up, METARs, Unmanned Hot Air Balloons
Capt. Al - Going Green
Frik - Drone pinatas coming to your neighbourhood?
Mascha - Feedback for Flying and Marijuana and B787 Aircraft Transition Training
Cannabis and flying Driving with a Marijuana High: How Dangerous Is It?
Charath - APG Techie, Checklists
Tom Seagraves - Meet-up with Capt. Nick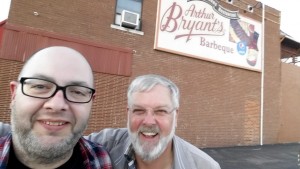 Al and Brian - Farting sheep caused an airplane to make an emergency landing
VIDEO

Audible.com Trial Membership Offer - Get your free audio book today! Give me your review in iTunes! I'm "airlinepilotguy" on Facebook, and "airlinepilotguy" on Twitter. feedback@airlinepilotguy.com (304) 99-PILOT (304) 997-4568 airlinepilotguy.com
ATC audio from http://LiveATC.net Intro/Outro music by Tim Brown, BrownHouseMedia, iStockphoto.com Copyright © AirlinePilotGuy 2015, All Rights Reserved